Looking to lend your artistic talents to My Little Investigations? You're in the right place! Here are the positions we have available: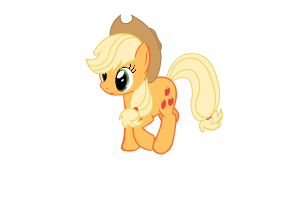 Hey everypony! Are you tired of waiting to join Equestrian Dreamers? Well, today might be your lucky day then! We have decided that more assistance is required for My Little Investigations. And because of that, we are proud to announce that we have opened up recruitment once more for the position of animator! So, there are probably many questions buzzing around in your minds right now. Let us put them to rest right now!
What will be my role as the new animator?
Initially, we'll have you work with our current animators to get you some initial work to get you settled in with the process and to get you acquainted with and integrated in with the rest of the team. Once we're satisfied with your progress on that initial work and with your ability to produce work up to the level of quality expected for the game, we'll then divide up the work that's remaining for animators to include you in the schedule along with the other animators. You'll primarily be working on animating characters in the field and background elements, although if animators are especially motivated, there'll almost certainly be opportunities for more complex animation as well, similar to the Diamond Dogs' breakdown animation from the first case.
What skills do I need for the job?
As the new animator for Equestrian Dreamers, you are expected to have the following skills prior to joining:
Experience with 2D traditional animation or 2D motion design animation. Preferably, we would like you have some experience with pony, human, effects and graphical design/motion animation.
The ability to emulate a specific animation and drawing style – we need our new animator's work to be able to fit in well with the work that has already been established.
A prompt attitude and determination to finish all given assignments.
Taking criticism for the betterment of your work.
Enough free time to be able to complete your assignments within a reasonable time without undue stress.
Regular communication via Skype, email, and/or posts on the forum. Hearing from our team members regularly ensures that we know that they're on track and not encountering any problems or difficulties.
A passion to animate and a creative mind!
What do I need to submit to join Equestrian Dreamers?
If you'd like to apply, please send an email to recruitment@equestriandreamers.com with the subject line
MLI Application – Animator – your name/online alias
and include the following items.
Answers to this short questionnaire:
How familiar are you with the Ace Attorney series and MLP:FIM?:
How much free time do you have per day (on average) and on a weekly basis?:
Have you worked on long projects before? What was the experience like, and did you work well with that team?:
Links to your previous work in animation. Videos, deviantART, etc. Or, you can just attach them to the email if you so desire.
(Optional.) A pony walk cycle.
Walk cycle
For bonus points, please submit an animated pony walk cycle. It should be a complete cycle, which loops seamlessly from the last frame back to the first frame. The rest is up to your interpretation. Be as creative as you like – the more the better!
That's it for now! Best of luck and we look forward to welcoming one of you to join our team!